How Data Science Helps In Understanding COVID-19 Crises?
The current pandemic situation due to the deadly corona virus has left almost entire population of the world stranded. However, there is always a glimpse of hope like scientists striving to invent a vaccine, how the situation are brought under control in certain countries, etc..,
Likewise, the field of Data Science is tremendously helping in various aspects in understanding and tackling of novel corona virus. Let's see some of the major aspects in which the Data Science technology are of great help.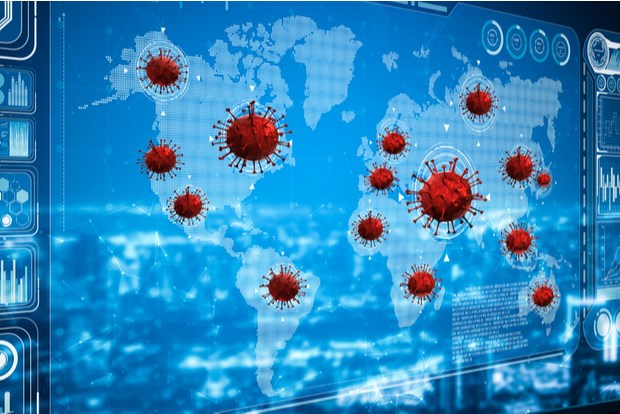 Accuracy
In a pandemic situation, it is essential to have a proper record over the day-to-day changes across the countries. Several countries strive to produce an apt record of the change in behavior of novel corona virus. These data bases are provided by the leading organizations mainly with the help of data science technologies.
With the application of these data base technologies, it becomes easy when it comes to reporting the number of active cases, mortality rates, and other such information that predominantly involve numbers. This help an individual to keep a track on the changes in the nature of cases in their country and across the globe as well.
Speed
On what is considered the most important in reducing the transmission is speed in contact tracing, with which immediate isolation will be possible. It is highly believed as an effective way to slowdown COVID-19 transmission. For this tedious process, the expert data scientists and the data science technology have come to the rescue.
The professional data scientists in foreign countries have teamed up to create a mobile based solution to eliminate the need for people to contact manually. Instead, the people who were in contact will get an automated text suggesting self-isolation. The researchers highly believe that this model will help in isolation and thereby the chances of spreading.
Best symptom tracker
A general fever symptom, and a mild COVID-19 symptom – both are highly confused by the people and hence some miss testing. It is also a major reason for the viral transmission. For this, the scientists have created a mobile application called Covid symptom tracker and indulged lots of users to use it. Here, people can share about their health symptoms with medical professionals and get a proper assistance.
The asymptomatic people also have high chances to be a strong career. Hence, it is strongly suggested for everyone to share their health conditions regularly to the medical officials. As they get to know the symptoms of lots of people, it is easy for them to come into a conclusion regarding the common symptoms of corona.
With this short health checkup discussion every day, it is possible to note down even a minor change in one's health condition. Besides, the basic contact information and location information is also recorded in the app, and it helps in area-wise isolation and geographical conclusions in viral infection.
Symptom pattern understanding
It is also notable that the leading data science experts across the world have developed certain apps. These applications with the data of hundreds of thousands patients' symptoms data and analyze by cross-checking. It will help in concluding with the common symptoms and thus help in faster diagnosing.
On the whole, the data science and AI are playing a crucial role in understanding the nature of COVID-19 and in finding solution to mass diagnosis.
Are you a data scientist aspirant? Then join the leading data science institutes near you through Sulekha. Become a data scientist and be a frontline warrior to fight against this pandemic situation.